God is the research of God...
WITH FOLDEN HANDS, FLEXED KNEES: SACRED AND PROFANE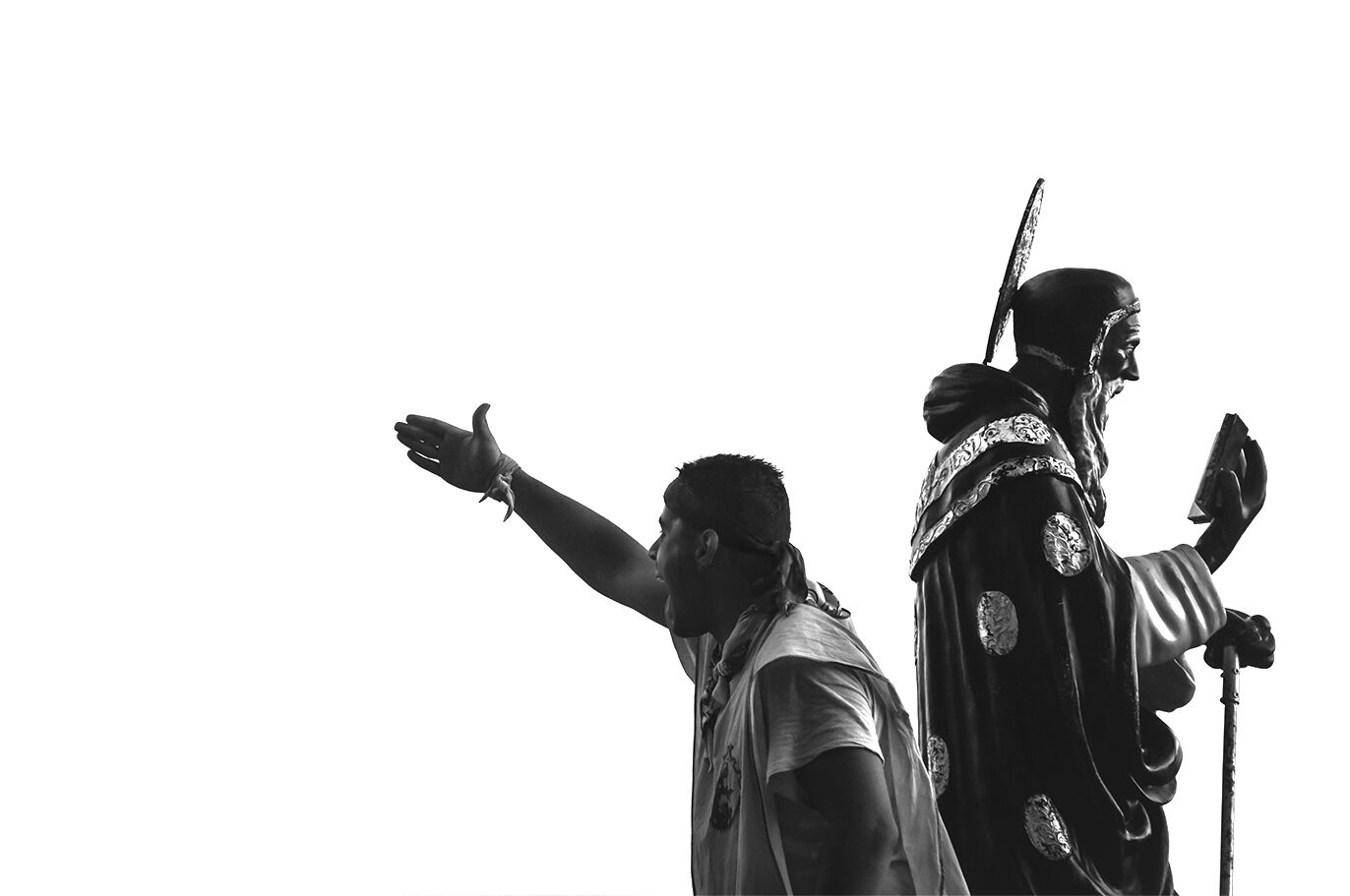 Agrigento, Sicily, Italy - 3 July 2011 - Feast of St. Calogero
The photographic project "With folded hands, flexed knees: sacred and profane" was born in 2011 in the land of Sicily and has remained in progress over time.
The intent and purpose consist in recovering photographically in the most disparate realities of the sicilian hinterland those archaic religious myths and rites still surviving, despite the resizing of religion, religiosity and traditional rituals in the advanced capitalist society.
Thus, documenting both the changes and their unaltered conservation in terms of costumes, scenography, direction and actors, but also and above all devotion, pathos, magic and legend.
Sicily as an island, as a southern region, undoubtedly physiologically preserves multiple cults, idioms and cultural signs of the different eras and dominations that have passed through it during the centuries, considerably delaying the critical effects of any process of globalisation, at least in the dimension of the sacred, still intended as a uniquely intimate experience.
The christian, pagan, hellenic, arab, spanish, orthodox, and medieval profile as in a kaleidoscope of popular liturgical traditions is immortalised by the sensitive eye of the photographer, Marina Galici, who, from the overall scene narrows the focus on detail and physiognomonies to capture and record the history of the times.