FLOWERS OF THE FIELD
by Marina Galici
~ The heart slows down, the head walks on/ in that well of piss and concrete/ to that field ripped by the wind/ by virtue of being wind.[...]

by KHORAKHANÉ(By Virtue of being wind)
F. De André - I. Fossati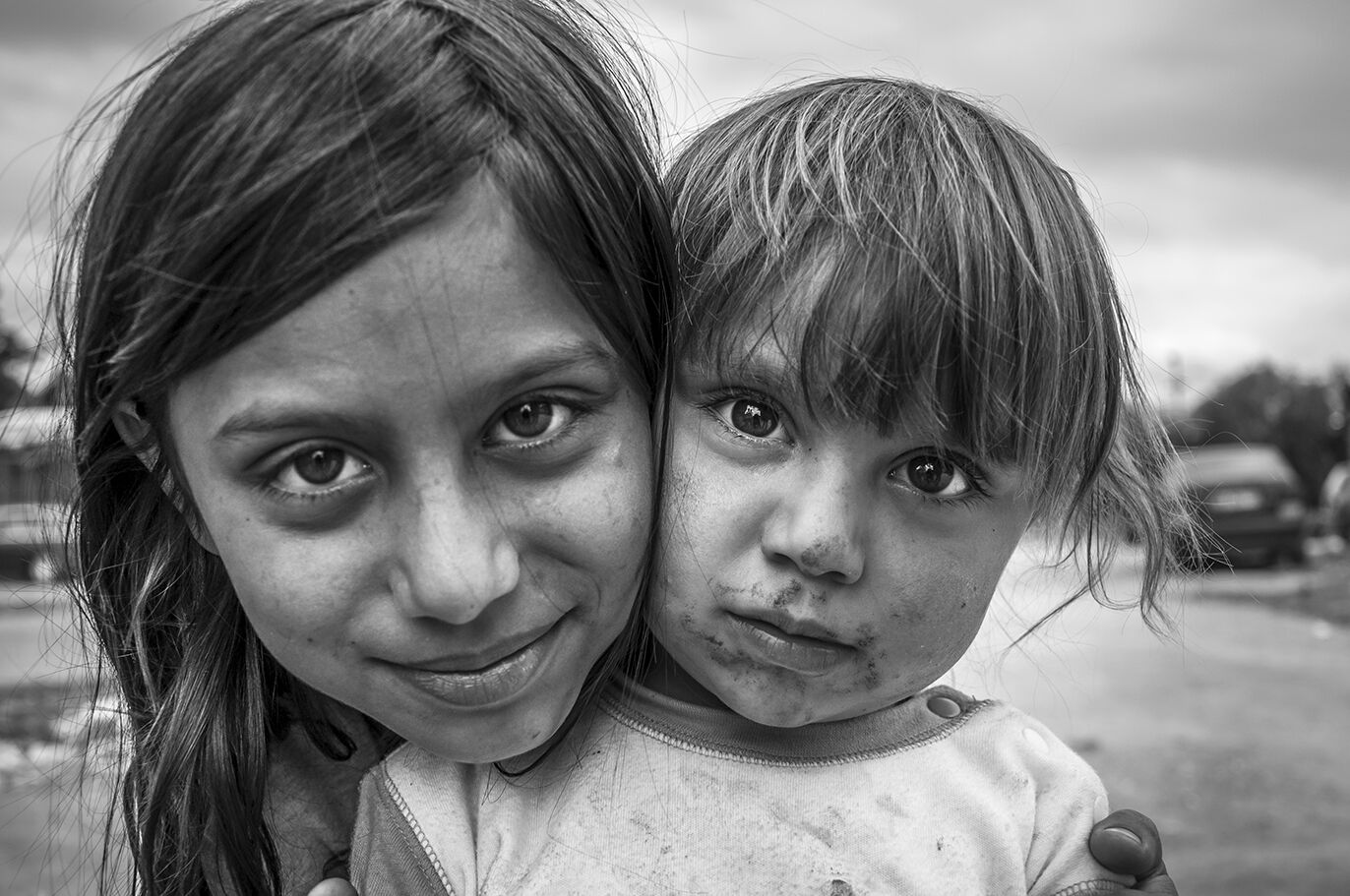 Palermo, Sicily, Italy - 6 May 2011 - Ederlezi
The photographic project, "Flowers of the Field", began on 6 May 2011 and ended in April 2019 with the forced eviction of the Rom Camp, but in truth only became a real project in itinere.
The opportunity came to me by chance through an invitation from a Rom woman to attend the 'l'Ederlezi' festivity within the nomadic camp, La Favorita, in Palermo.
Enthusiasm, curiosity, adrenalin and empathy were the emotional ingredients that sealed that first contact with the Rom ethnic group, followed by an unpredictable emotion, wonder and falling in love before the scenery of a people as unknown as they are surprisingly joyful, natural and spontaneous, which immediately deserved the name - Flowers of the Field; where the word 'field' was deliberately used by me both in the meaning - lager-field - and in the antithetic - free space-field.
The reportage of that day was conveyed entirely by emotion, without filter or planned intent, but which paradoxically fixed and defined the project itself over time in a difficult but cathartic intercultural journey.
Therefore, the primary and essential objective that structured it became the "exchange", that is, to succeed in transmuting all unfounded preconceptions, discriminating judgements and gypsyophobic attitudes towards them, through the testimonial and poetic images of their quiet life and dramatic survival, in favour of a real, cultural and anthropological knowledge of this mysterious and misunderstood gypsy people.